Recruitment Systems That Attract & Qualify Top Tier Candidates
Recruitment systems that increase trust, reduce turnover & optimize the hiring process to be as efficient as possible.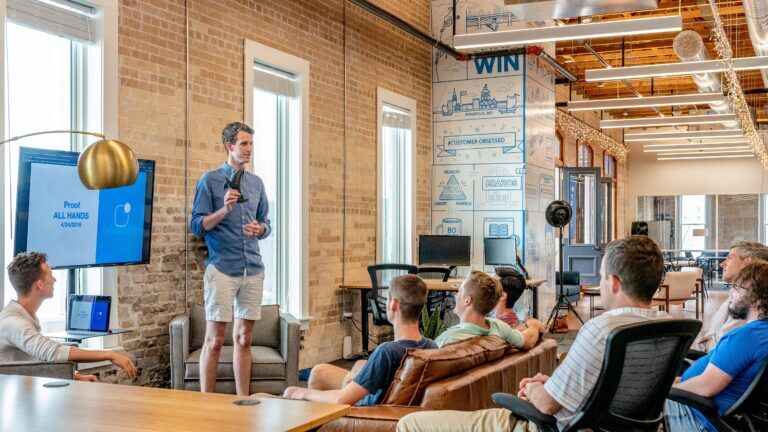 Say Goodbye To
High TurnOver Rates
Poorly Qualified Candidates
Unsatisfied Employees
Low Team Morale
Recruitment is time-consuming & expensive if not taken seriously. We build you a recruitment system that attracts high volumes of candidates, puts qualification on autopilot & uses unified interview/on-boarding strategies to ensure high success rates.
Build A Team Of All-Stars
At Set 2 Close we've seen it all when it comes to the struggle of building a sales team of quality people. It's our mission to not only help you as a business leader to build a strong team of salespeople but to help sales professionals to get into roles that are right for them for the long term.
What our clients have to say

Set 2 Close we're quick to meet with us understand our goals & propose a solution that has now addressed every weak point we were struggling with. Their outsourced sales executives use a very structured process with clear communications throughout. All members of this team were knowledgeable, patient, and always available. As a manager I had zero time, was getting frustrated with my sales team's inconsistency & struggled to give them direction. Now not only do I know how to manage better but the structure has made my team's lives better & which takes a load off my back.

Jesse McCullough
2022-06-22
We have had great results using Set 2 Close. They are great at what they do and also great at keeping us informed and involved. They created an advanced sales program & have their own callers executing alongside our team. Their callers are really top-notch I don't know where or how they found them! We highly recommend S2C for saas sales outsourcing.

We have had the best experience working with the whole S2C team. Nahum & Logan made us feel confident with the plan from the first day. We met first with Nahum who patiently listened to us and understood our needs and goals. Then we met with Jordon & Ryan to discuss the process of how we will together meet our goals. We are not very technologically savvy, but Nahum provided amazing training videos for each step of the implementation process and ensured we were trained to a high level of understanding. Great outsourcing sales for small business.

Nicholas Trudeau
2022-06-21
Not just good, but EXCELLENT lead generation strategy work from concept to execution. It's hard to find a sales agency that is full of actual expert outsourced sales reps from North America! Not just outsourcing overseas and charging a markup. Worth every penny.

Anthony Morrison
2022-06-20
Set 2 Close was an absolute dream to work with. They're one of the best sales outsourcing companies. Their staff was very professional and exceptionally responsive! They were very quick to prescribe weaknesses & not only offer solutions but execute those solutions instantly. The result: a highly performing sales process that my team is confident in! I can finally breathe!

Andrew Pandullo
2022-06-20
I was looking for b2b sales outsourcing for a while until we started working with Ryan and the team at Set 2 Close was a fantastic experience. Their team was creative and professional throughout our whole sales process. Before we started we hardly used a CRM now we are confident that our CRM process is as advanced as it gets. Our whole team uses it consistently thanks to their training from our outsourced sales executive! Automated data tracking, automated emails & automated inbound leads. Thanks, Set 2 Close for changing our business for the better.

Mitchell Cavlovic
2022-06-18
Set 2 Close's SDR callers we're top-notch. I've managed sales teams for over 20 years and trust me sales talent like this is hard to come by. Great fractional sales management & coaching, transformed our CRM processes & held out team accountable. Highly recommend!

Matt McFarland
2022-06-18
The team at Set 2 Close not only rejuvenated our sales program but incorporated a kick-butt inbound marketing program. They were excellent! Feedback was always prompt and they really got to know our company to accurately portray who we are and what we stand for. If you need an outsourced sales team S2C are your guys!

Nate McDonough
2022-06-18
Set 2 Close has a very talented and understanding team. Everyone works efficiently as a team to produce great results. S2C transformed our sales program with excellent strategy and brilliant final execution. The callers are also very respectful & did an amazing job of representing our brand to its highest standards. They are one of the best outsourced sdr companies.

I am grateful for finding Jordon and his team. I have looked at countless b2b outsourcing options and Set 2 Close is more than an agency. The level of detail and thought they put into their customers is unbelievable. To the point where they understand the customer's business better than they do. They work with integrity, honesty, transparency, and creativity. I look forward to working with their fractional sales leaders again in the future. They took so much stress off my shoulders when I needed it.
Systematic Recruitment Processes
Set 2 Close experts run your team through proven tests to ensure they are on the right seat of the bus
Craft out your messaging, reputation management & more to attract top-tier talent
Build out sophisticated pipelines that automate initial application management, screening & other redundant tasks
Use clear interview strategies that systematize the process & allow multiple hiring managers work together seamlessly
Implement clear & intentional on boarding processes to set up your new hires for maximum success & a fast transition
Do You Want To Boost Your Business?
drop us a line and let's chat